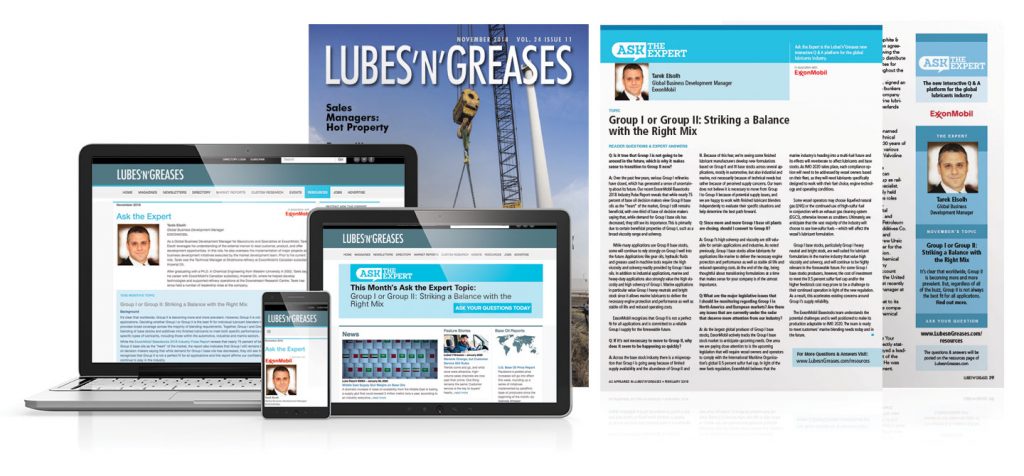 Ask the Expert is a Q&A that is hosted on LubesnGreases.com. Companies can sponsor Ask the Expert and provide an expert to answer questions on a topic of their choice. This allows you to:
• Engage with the global Lubes'n'Greases audience.
• Present your company as a thought leader.
• Find out what the market is thinking about your topic of choice.
Lubes'n'Greases editors work with your expert to moderate the questions and answers and it is live for a calendar month.
Ask the Expert is promoted across all Lubes'n'Greases publications, both print and digital, where subscribers are encouraged to submit questions. At the end of the month the Q&A is added to the searchable archive and remains available on the Resources page of Lubes'n'Greases.com.  You also have the option to publish a selection of the questions and answers in a page in either Lubes'n'Greases magazine or Lubes'n'Greases EMEA magazine.
For information on pricing and availability please contact the advertising team: advertise@LubesnGreases.com
Here is how Ask the Expert works
Lubes'n'Greases offers products and services to deliver all of these marketing solutions